It's around this time of year that I start to truly count my blessings and understand just how fortunate I am. I don't mean this on a professional level (although I do truly feel incredibly blessed to have the support I do that enables me to run a company that helps so many families throughout the year), but I mean this on a more basic level. Too often I find myself taking for granted the things that not everyone has such as my health and the health of my loved ones. I don't know about you, but in my world there has been all kinds of tragedy this year affecting people I know and it's really forced me to take note of just how lucky I am. It's in these times I find myself feeling guilty for complaining about this or that and neglecting to take into account what I already have – again, not on a professional, materialistic level.
This year I felt incredibly inspired to not only give back to my community, but reach out to you in hopes that you'll find information in this short piece that calls to you and pulls at your heart strings. When I first moved to this city 8 years ago I didn't know just how amazing of a community Winnipeg is in its charitable efforts and I'm STILL learning about new initiatives and communities popping up and lending a hand where it's needed. Now that I do know and I have gotten more involved over the years, I find it easier to get out and help where help is needed, so I'm hoping this helps you get out the door and get involved with something you feel passionate about, too.
Since you may not know where to start but have a desire to help, I decided to put together a short (literally just skimming the top) list of places/organizations you can get involved with this year to give back to the less fortunate in this most giving time of year:
Winnipeg Harvest: non-profit community organization committed to sharing food with people who struggle to feed themselves and their families.
How can you get involved this season:
Donate food: food is accepted at the Winnipeg Harvest warehouse located at 1085 Winnipeg Ave off McPhillips St. between the hours of 8:00am and 4:30pm Monday-Friday and 8:00-4:00 on Saturdays.
Top 10 most wanted food items:
Canned fish and poultry (tuna, or salmon (packed in water), chicken, or turkey)
Canned fruit and vegetables
Canned stew, chili, brown beans
Peanut butter
Baby food (jars, infant cereal, formula *with added iron*)
Whole grain past/whole wheat pasta
Rice
Canned spaghetti sauce or tomatoes
Cereal (non-sugar coated)
Canned soup
Donate time: currently there is a critical need for drivers, maintenance, warehouse, sortation and custodial volunteers. For more on how you can donate your time, follow this link: winnipegharvest.org/donate-time/
Donate money: Can't make it there? The next best thing is donating resources to help fund their efforts. In order to do so, follow this link: winnipegharvest.org/donate-money/
Project Echo: Winnipeg based charity with the goal of improving our community by helping those in need. It is a way for Winnipeggers to collectively give of their time, money or efforts to achieve a better quality of life for our community. The Echo is when we reach out to our community for help and they respond back.
How can you get involved this season:
Sam's Christmas: providing hampers to deserving families each year. These are no ordinary hampers as we not only ensure that families receive gifts for Christmas, we also make sure they receive items to help them maintain quality of life. The hampers include perishable and non-perishable food items, cleaning supplies such as laundry detergent, toiletries, and clothing for the whole family. Some families have been able to get back on their feet after receiving a Sam's Christmas hamper since it removes the stress of the holidays and allows them to focus on taking care of their family. You can donate to Sam's Christmas by following this link and donating funds for hampers today: projectechowinnipeg.com/
Lighthouse Mission: Lighthouse Mission has served the less fortunate in inner-city Winnipeg since 1911. In our over a century of service, Lighthouse Mission has provided food, clothing, friendship, hope, joy and love to those in need in our community. As Lighthouse Mission grows, we remain committed to serving Winnipeg's less fortunate with excellence and providing an opportunity through which the church and community can compassionately care for the poor and homeless. Your generosity and support makes it possible for Lighthouse Mission to continue to meet our communities need.
How can you get involved this season:
Donate food: Food donations can be dropped off at the Mission 669 Main St. or call to arrange a pick up 204-943-9669.
Food items needed:
Oatmeal
Canned food
Kraft dinner
Dry pasta
Pasta sauce
Peanut butter
Beans
Veggies (frozen/canned)
Juice crystals/boxes
Coffee
Sugar
Granola bars
Turkeys
Non-Food Items:
Gloves & Mitts
Winter Jackets
Heavy blankets/quilts
United Way Winnipeg Koats for Kids: Koats for Kids has been a Winnipeg institution since 1989. Every year, from October to February, the program distributes thousands of pieces of winter outerwear to families. For some children, having a warm coat means attending school on a cold day, instead of staying home. It's part of United Way's commitment to helping children and youth be all they can be.
To donate gently used winter outerwear, please drop off donations to any Winnipeg Fire Paramedic station, Perth's Drycleaners location or the AMJ Campbell Van Lines office at 12-1333 Niakwa Road. If you have a large donation, call 204-586-5628 or email koats@UnitedWayWinnipeg.mb.ca.
Be a Santa to a Senior: Be a Santa to a Senior program is run by Home Instead Senior Care and program partners that has delivered over 10,000 gifts to seniors in the community
To be a Santa to a Senior, follow the link for a list of locations to purchase tags: www.beasantawinnipeg.com/
Winnipeg Humane Society: A community service organization committed to protecting animals from suffering, and to promoting their welfare and dignity.
In these cold weather months it's also important to think of our less fortunate friends of the furry kind and take time to help out where we can. You can help the Winnipeg Humane Society by donating time, or money. It's easy to get involved, for more information, follow this link: www.winnipeghumanesociety.ca/ways-to-help/
I truly hope that by seeing just how simple it is to pick an organization (or a couple) and give where it's needed you feel inspired to reach out and giving to those who might find themselves in a less fortunate situation this year. Like I said earlier, this is truly just scratching the surface, but I wanted to take some research out of the equation for you so that you can spend your time better by just going out and doing what needs to be done, in any way you can.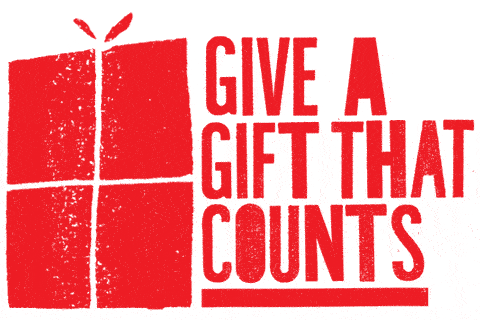 Wishing you all a very Merry Christmas and a healthy and prosperous New Year.